Video Shooting Today
Zitat:
None of the dancers really clarified what they were talking about, but hope it's a music video of some sort!
Early morning Video shoot! Go Miley go! about 4 hours ago via UberTwitter
Goodmorning! So excited for this video shoot! Here we come! Weeeee!!! about 4 hours ago via UberTwitter
Shooting Miley Cyrus new video today! <img src= about 2 hours ago via UberTwitter
Miley Video Shoot Today!!!! :-) about 3 hours ago via Tweetie
On Set… Its about to go down…. Everyone looks Amazing @jpSanPedro @AshleeNino @KaylaRadomski4 @SeanLBankhead @Tyenyriamyers @BiancaShort @OverLA26 @KendraAndrews1 13 minutes ago via UberTwitter
source: MileyHQ.com
ihre neue single soll noch diesen monat raus kommmen
hier noch ein paar infos von den tänzern:
AshleeNino
http://twitpic.com/1edqji
- Lions and tigers and bears ....and leopards?!?
octaviusterry
Who ever thought Kesha's song Tic Toc was original, here's Tigra from" We like the cars, the cars that go boom" on the Miley vid set!
7 minutes ago via Echofon
Ooooomg if yall could only see what were wearing!!! Ahhhhhhhh
33 minutes ago via UberTwitter
Tyenyriamyers
Our costumes rock sooo awesome!!!!
less than a minute ago via Echofon
OverLA26
Mmmm catering was bomb! Time for hair and then shoot time! Let the birds flyyyyyyyyy
about 2 hours ago via UberTwitter
schaut ja schon mal vielversprechend an
The clip features Miley caught in a giant bird cage. "Imagine 'Party in the USA' on steroids," says a source close to the production. "It will blow people away."
http://ca.eonline.com/uberblog/hwood_par...l#ixzz0kuGflZFA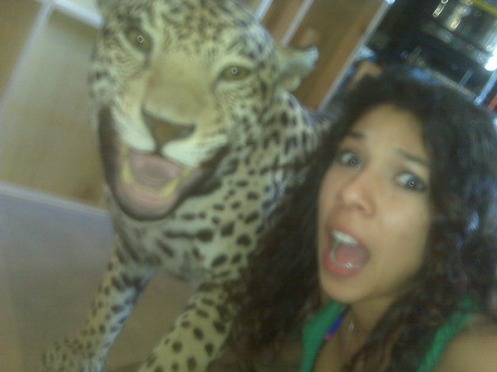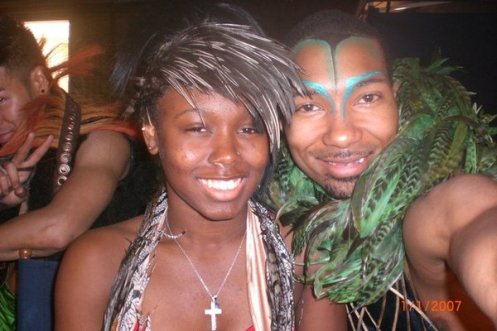 octaviusterry
Miley's Tamed video pics sneak peak pics midnight, May 3rd, video world primier May 4th! 4:05 PM Apr 15th via Echofon